HELPING
YOU FIGHT
---
FOR THE JUSTICE
YOU DESERVE
OVER 30 YEARS OF EXPERIENCE
With over three decades of experience in various areas of the law, Bob has the knowledge and skills you need to work through any legal situation.
FREE CONSULTATIONS WITH NO STRINGS ATTACHED
As you're looking for the right attorney, Bob offers a free initial consultation so you can be confident he is the right one— without worrying about fees.
Robert N. Edwards
---
ATTORNEY AT LAW
---
Bob understands the difficulties you face when dealing with a personal injury or the untimely death of a loved one. He can help you sort through all of the emotions and the legal process.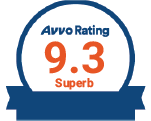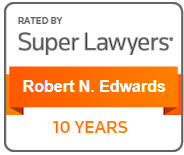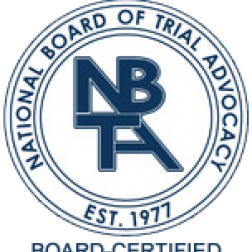 PRACTICE AREAS
Fighting for your rights so you can recover after an injury.
WHAT TO DO AFTER AN ACCIDENT
If you've been in an accident, following these steps can help you with your case
Seek immediate medical attention for your injuries.
Seeking immediate medical attention is important so you don't miss any injuries. Injuries are not always obvious, and you don't want to be caught off guard later.
Document everything you can from the accident.
It isn't easy to recall the details of an accident from memory alone. Photos, video, and any other specifics you can write down in the moment will help your case later on.
Don't speak to an insurance representative without an attorney.
When insurance companies call, they are not always concerned with your well-being. It's best to let your attorney handle any communication with your insurance company.
Call Bob's office as soon as you can to begin filing an injury claim.
When you reach out to Bob after your accident, he will get to work right away on the necessary steps that need to be taken to file your personal injury claim.
Bob and his staff would call me just to see how I was doing not only physically but also mentally.
The insurance company was reluctant to reimburse me... Mr. Edwards helped me get appropriate reimbursement for my financial losses.
Mr. Edwards was supportive and reassuring and obtained a settlement that restored all my lost wages
Knowing he is acting on my behalf has let me sleep well, and get back to work full time.
I am very grateful to the lawyer who referred to Mr. Edwards.
DON'T LET AUTO ACCIDENT INJURIES DEFINE YOUR LIFE
Recovering from an auto accident can be tough, but you don't have to face this challenge on your own.
Bob understands that when you or a loved one has been injured in a car accident, the stress and emotional toll are overwhelming. His compassionate legal counsel can help alleviate some of that stress so that you can focus on what matters most— recovery.
NOTABLE CASES
See how Bob has helped many clients win compensation for their injuries.
AUTOMOBILE ACCIDENT
65-year-old man injured in motor vehicle collision. Primarily neck injuries with repeated radio frequency ablations. Federal Court, Minneapolis.
NECK INJURIES SUSTAINED BY MAN INJURED IN MOTOR VEHICLE COLLISION.
ERICKSON VS. AMERICAN HONDA
Anoka County District Court verdict of $1.8 million against ATV manufacturer and retailer for brain injuries sustained by a child on their four-wheeler.
BRAIN INJURIES SUSTAINED BY A CHILD PASSENGER ON A FOUR-WHEELER.
MAJOR REAR-END COLLISION
Combined $145,000 settlement for a 54-year-old woman injured in rear-end collision in which there was little property damage to the involved vehicles.
NECK INJURIES SUSTAINED BY WOMAN INJURED IN REAR-END COLLISION.
WITH BOB, YOU'LL NEVER BE LEFT IN THE DARK
Bob will take the time to investigate your case and thoroughly explain all of the options you have available
Whether your personal injury was caused by a dog bite, a slip-and-fall, or the all-too-common automobile accident, the circumstances of your accident will ultimately play a part in your case and eligibility to seek compensation. Bob understands what it takes to thoroughly investigate the details of your case in pursuit of the best possible outcome— and will work tirelessly on your behalf to do so.
If your injuries were caused by the negligence of another party, you should not have to be responsible for the financial burden of recovery. Choosing to work with Bob can bring you peace of mind that you have an advocate on your side willing to fight for your rights to compensation.
From start to finish, Bob will keep you informed on the details he uncovers about your case, what that means for your available options, and the steps he's taking towards getting you the highest settlement attainable. You can count on Bob to navigate the legal processes so you can focus on your recovery.
For more than 30 years, Bob has been serving the community of Anoka, Minnesota and surrounding areas with a dedicated focus on maximizing compensation in the practice areas of personal injury and wrongful death cases. Allow his experience to benefit whatever legal matter you are faced with today. Don't wait— contact his office to schedule a free consultation and discover the legal service you deserve.